Systemic consulting and constellations training programme
Systemic consulting and constellations training programme
The dynamic and volatile business environment requires us to find new ways to deal with current challenges. We invite you to take a look from a different perspective into the organizations: Organization as a living organism that has its own systemic laws, hidden patterns of energy flows, and hierarchical interaction. 
This training is appropriate for external business consultants and coaches as well as organisational leaders who are involved with developing people, culture and business. Training will include theory and practice, questions and answers, demos, experiential part.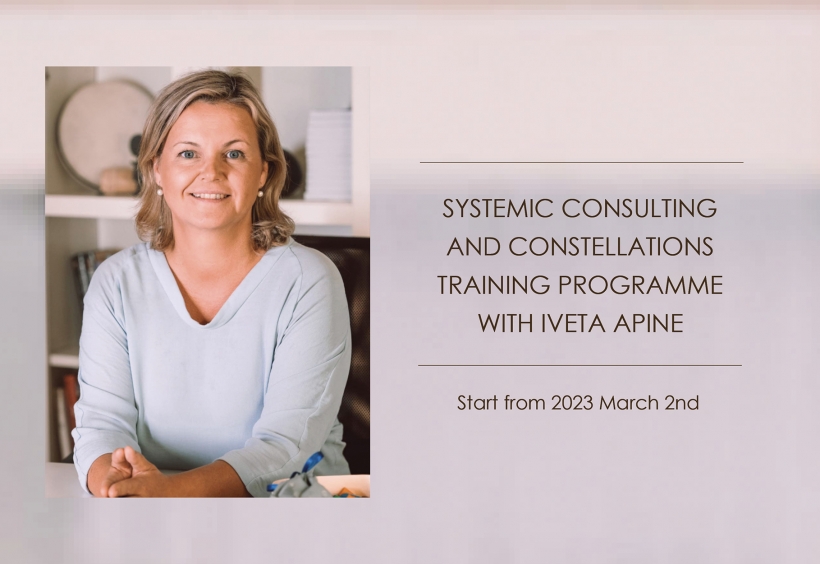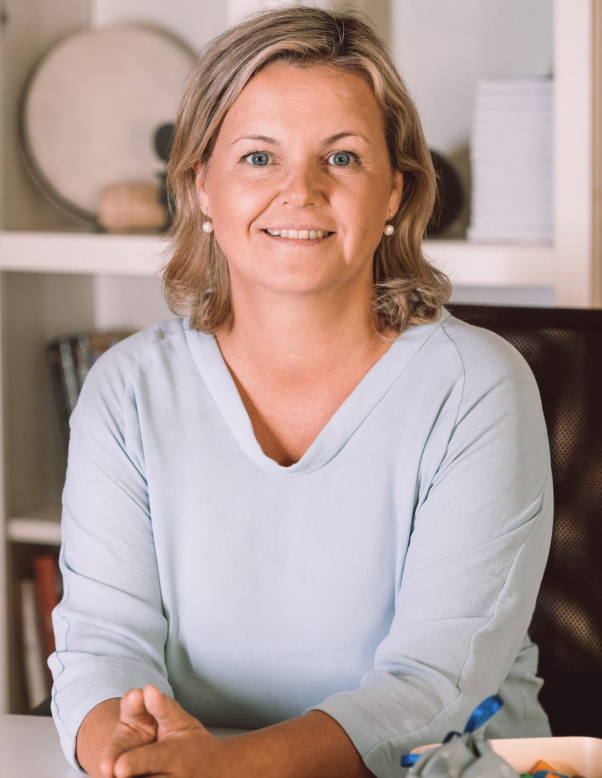 HOST OF THE PROGRAM
Systemic coach, constellations facilitator and trainer, founder of Systemic Constellations Center Riga.
From 2000 to 2011 she worked as a business coach in the fields of time management, communication, and leadership, as well as a systemic coach. She was a member of the board of the first ICF in Latvia and contributed to the development of the coaching profession.

In 2012, the systemic constellations approach to life and organizations became Iveta's core practice.

In 2016, she founded "Systemic Constellations Center Riga" and became an official coach of the Bert Hellinger Institute (Netherlands).

More about Iveta and her work here>>>

I liked Iveta's simplicity.  Her ability to explain complex things clearly and simply. She knows how to create open and sincere atmosphere. Her training is very practical, so you get a mirror that reflects your behavioral patterns. I realized that I belong to different systems and I started to see the connections between them. My perspective on everyday situations changed. After the training, I started to deal with the causes of decisions rather than the consequences.
Asta Petrušienė, Head of UAB ,,Desertų klubas"

Iveta is a top level professional with a lot of experience in working with organizations and leaders.
What I found most valuable during the training was her ability to build connection through capacity to welcome everyone and share her personal experiences. Iveta's sincerity makes it very easy to surrender to the process and just explore what is happening with my own life. Thanks to Iveta, I have answered a lot of fundamental questions for myself, and thanks to those answers, my business has grown comprehensively. As a person, I have "closed" past issues that were limiting my potential. I truly believe that anyone who wants more out of their life should have this type training on a regular basis in order to gain the inner freedom to grow and develop. 
Giedrė Vaitiekūnaitė - Urbanovič, Founder of HR Hint Online

The training has changed the way I think and the way I approach certain things. Where I thought something was going wrong, I realized that it had to be like this. Certain things don't seem so important now. The systemic approach has given me a general understanding of systems. I started to see more layers of dynamics in human relationships. I learned to look at relationships from the outside. Now I know where I am and where I should go. There have been positive changes in my life.
Rytis Mėdžius, Head of UAB ,,RNE"